Tomorrow is the Presidential Primary. Please note that you should check the Poll Site Locator before you leave to vote as your poll site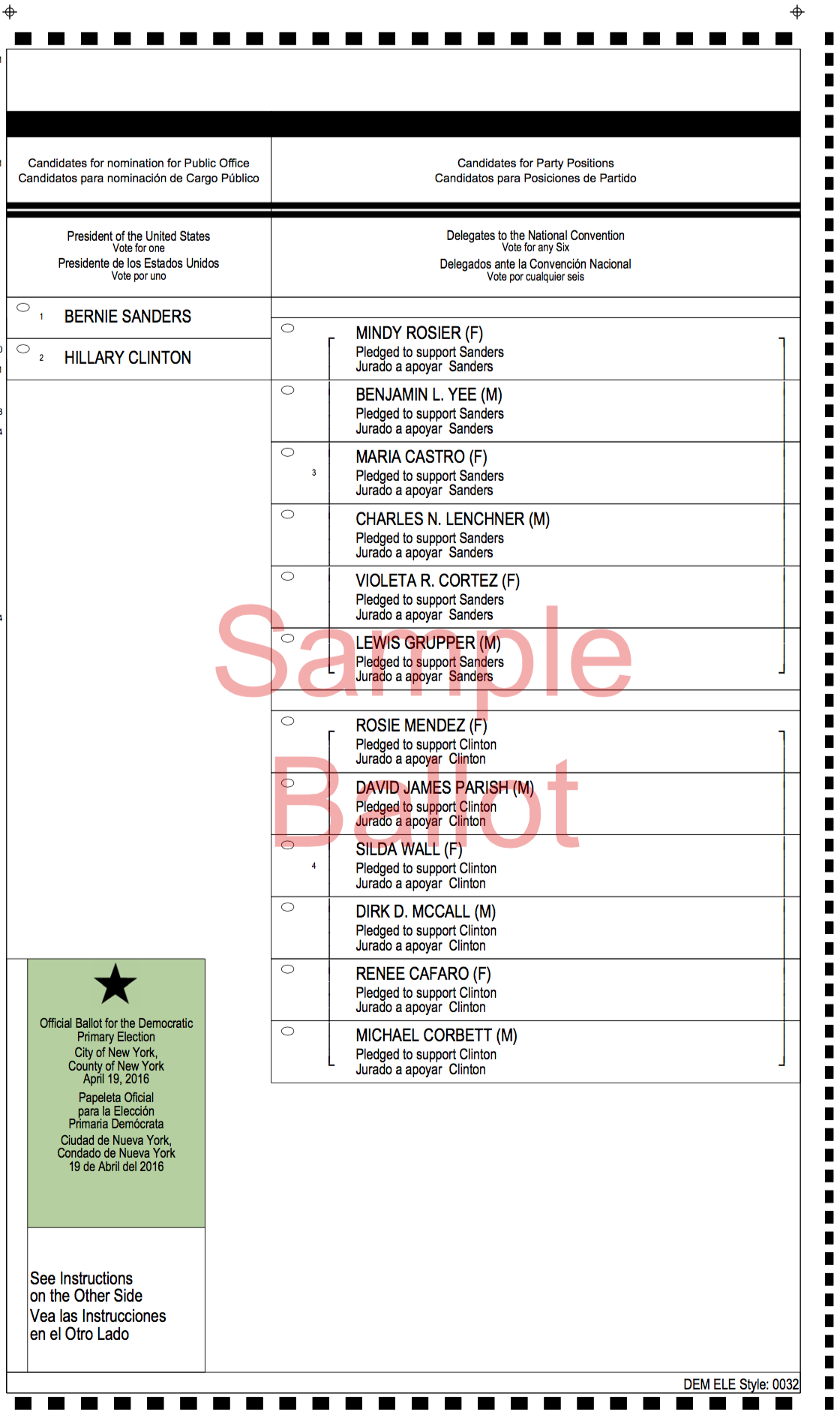 might have moved to comply with stricter ADA access rules.
Tilden endorses Hillary Clinton for President and reminds you to vote for all her delegates on the right of the Candidate column. Her delegates are the last 6 names in the right column. To download a copy of a sample ballot, click on the image to the right.
If you have any difficulties voting at your poll site or want to report a shortage of supplies or staff – Please contact District Leader Sandro Sherrod at 646-883-8683.
If you need Hillary campaign materials for a GOTV or visibility action – Please contact District Leader Louise Dankberg at 646-541-8716.