Dear Tilden members,
What an exciting election day!
Thank you for all your hard work these last few months. Without your support, we could not elect our Democratic candidates.  We have the House and so so many FIRSTS with a diverse group of Democratic women in the lead!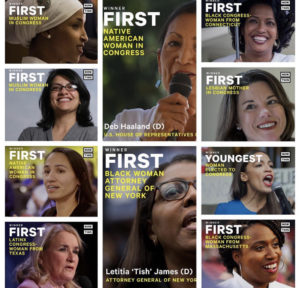 Manhattan Democratic clubs Public Advocate Candidate Forum
Monday, November 11th at 5:30- 9 pm at Thoughtworks, 99 Madison Avenue (at 29th Street).
Nine candidates or potential candidates have confirmed their attendance.
General Meeting 11/29/18
Thursday, November  29 th 2018 at 7:30 pm (note the date is the 29th not 27th)
Seafarer's International House
123 E 15th ST
1. President report
2. District Leader Report
3. Committee Reports
4. Old / New Business
5. Adjourn
Membership
It's time to renew your Tilden membership! 2019 Membership application.   
Please note you can pay by check or online here  but you must refill and return the paper application annually. Follow the links above to find the application as well as pay online.
Holiday Party
Our annual party will be on Sunday 12/2/18 from 1pm-4pm.  Details  flyer here: Holidays for Hope
Please  pay by actblue.
We will be honoring the LES Girl's Club for all  the great work they do.  Check out one project Get Out the Vote PSA– the girls composed the music, wrote the lyrics and helped shoot the videos:
Warm Regards,
Ahsia Badi, President